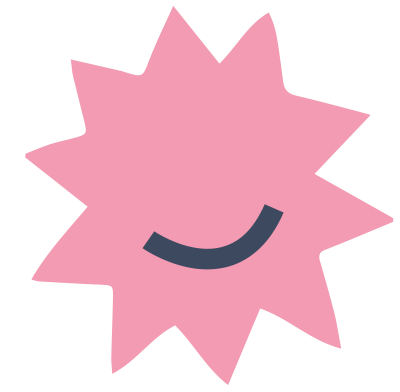 Exploration, imagination and education
Brighton Street Early Learning's architect-designed, indoor and outdoor facilities create the perfect environment for children to explore, discover, create and imagine with their peers.
Our 3 large outdoor areas have been designed by the best early-childhood landscape designers, and rooms have been designed with a child's experience in mind.
We are located at 68 Brighton Street, Richmond, across the road from Richmond Primary School. Nearby are the Church Street, Swan Street and Cremorne precincts. We are across the river from South Yarra, and 200 metres from the beautiful Barkly Gardens in Richmond.
Our neighbourhood is vibrant and friendly, filled with young families and workers in the creative and technology industries. We are proud to acknowledge the Wurundjeri Woi Wurrung people as the traditional custodians of these lands and waters.
Hours
We are open 7am – 6:00pm, Monday to Friday.
Exploration, imagination and education are the cornerstones of Brighton Street Early Learning.
Our highly qualified and caring educators understand all too well the demands that are placed on families these days because we are parents ourselves. At Brighton Street Early Learning we aim to take some of the stress out of life by providing a happy and nurturing environment for young children.
When you collect your child at the end of the day from Brighton Street Early Learning, you can rest assured that they have been exposed to a variety of experiences, eaten nutritious meals, and, most importantly, had a fun-filled day! To access a copy of the Brighton Street Early Learning Philosophy please click here.
We know you will love Brighton Street Early Learning – a home away from home.
Brighton Street Early Learning's curriculum draws on the best early education philosophies, including play-based learning and the Reggio Emilia approach. Our education program recognises each individual child's needs, their different developmental stages and varied interests and we will work with your child to ensure that their needs are met with the appropriate education curriculum. 
Brighton Street includes parents in the development of their philosophy and policies.  Information about the day to day operation at Brighton Street can be found in our parent handbook, which includes all of our policies and procedures.
At Brighton Street we offer both three and four year old kindergarten programs.  Information on our programs can be found in our Kindergarten Information Booklet.                                     
After your child, our educators are our most important asset. They are highly trained, caring, and will put your mind at ease. Many of our educators have been been involved in the early stages of Brighton Street Early Learning, and are proud of the centre they have helped create.
Our educators are among the best in the industry because they are experienced, patient and kind. And they have extensive knowledge of the developmental needs of all children.
If you would like to enquire about working at Brighton Street Early Learning please send a resume here.
Exploration, imagination and education

That your child is important

That children need a friendly and safe environment


 In a genuine, sincere service

That we can make your life easier

That we are dependable, consistent and reliable
Brighton Street Early learning has a zero tolerance for child abuse.
Click here to read our statement of commitment to child safety.